Headquartered near Cincinnati, Ohio, with facilities worldwide, ProMach is a family of product brands that operate across the entire production line in distinct business lines: filling, bottling and capping, decorative labeling, flexibles and trays, pharma, handling and sterilizing, labeling and coding, robotics end of line, and systems and integration.
WHAT'S ON THE LINE? EVERYTHING.
Reputations
Legacies
Promises
Because the moment a consumer opens a package is the moment that product fulfills its promise. So every one of those moments must be perfectly consistent, and packaged to perform
HOW WE DO IT
By delivering best-in-class product brands across the entire packaging spectrum. By leveraging the knowledge of all these best-in-class family members. And by letting innovation flow across every business line, across every experience, to every customer everywhere: ProMach Performance is what happens when people and processes work as one.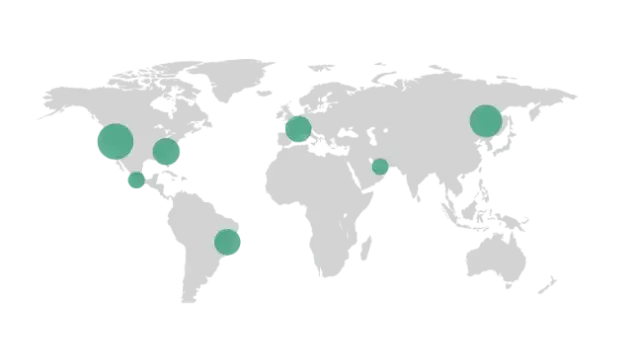 WHERE WE DO IT
ProMach operates across multiple locations in North America, South America, Europe, and Asia. Our global presence allows us to serve our customers in more than 55,000 unique locations with the same level of performance and innovation.