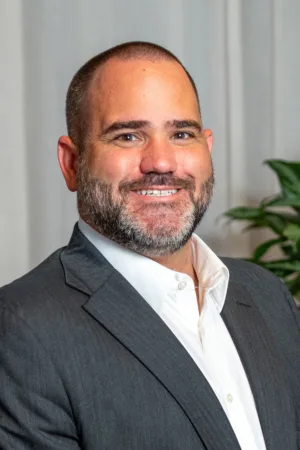 As ProMach's Chief Financial Officer, Mr. Moeder leads the company's financial strategy for long-term profitability and provides financial guidance to support continued growth. He also oversees the company-wide accounting, tax, treasury, real estate, and risk management functions. Along with other members of senior management, Mr. Moeder is focused on strengthening ProMach's position as a leader in packaging value for its customers.
Mr. Moeder has earned a reputation for strong financial leadership, including during his tenure with ProMach in various financial roles. Mr. Moeder joined ProMach in 2012 from global publishing company Houghton Mifflin Harcourt, where he served in FP&A and Internal Audit leadership roles. Mr. Moeder started his career providing accounting and auditing consulting services with Grant Thornton.
Mr. Moeder earned his B.S. in Accounting / Finance and his M.B.A. from the University of Dayton. He is a member of the American Institute of Certified Public Accountants.