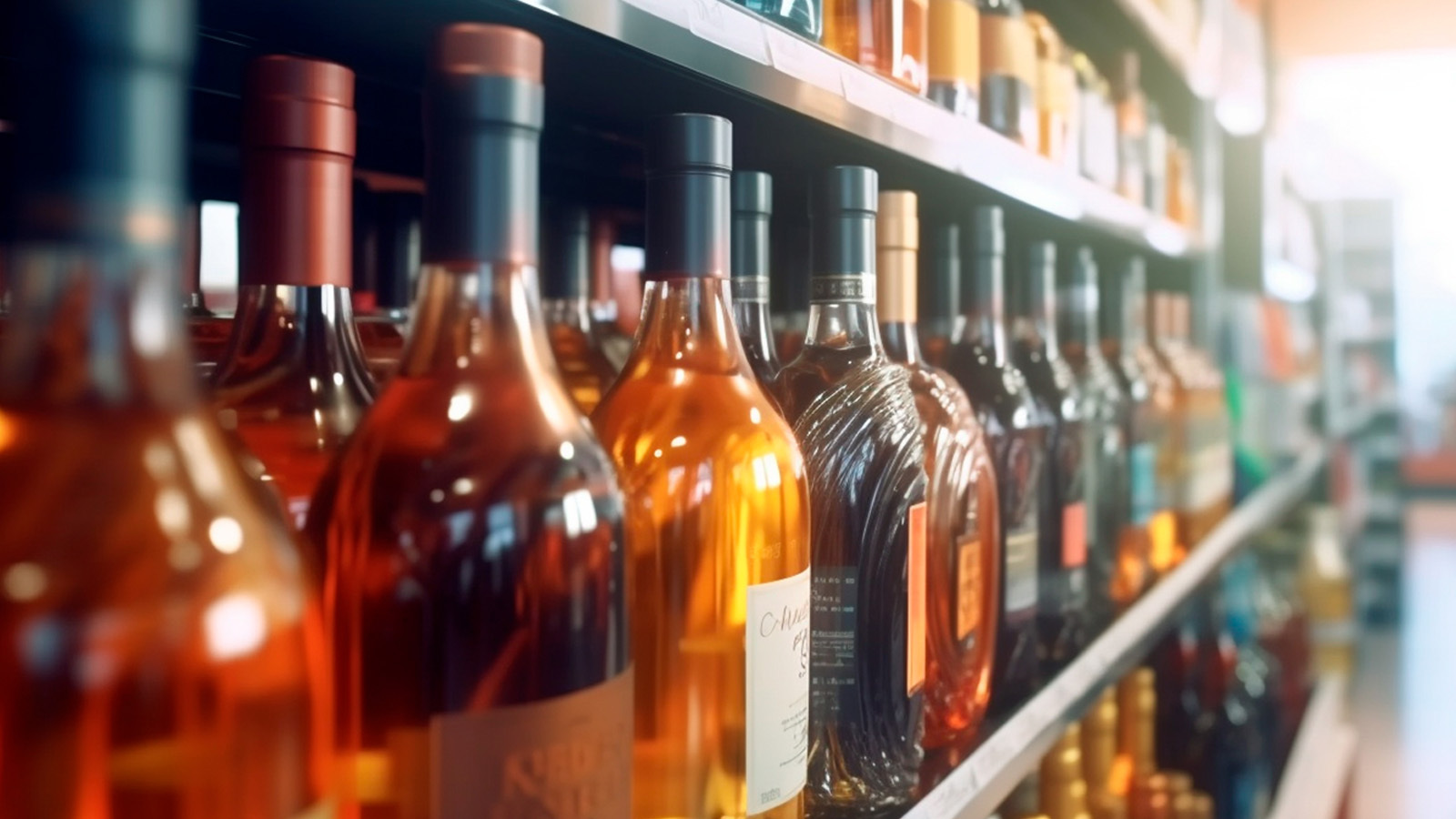 Distilled Spirits Solutions
From blending to end-of-line, ProMach is a leading provider of superior processing and packaging solutions for the distilled spirits industry. Trusted by some of the most well-recognized names in the industry, ProMach technologies are used around the globe to not only meet but exceed packaging performance. 15+ product brands provide expert solutions to our client base of 385 global customer locations producing the best-tasting spirits in the world.

play video
CUSTOMER HIGHLIGHT
Tradition at Maker's Mark Includes ProMach Product Brands
To preserve the lasting legacy of the Samuel's family original bourbon recipe, Maker's Mark relies on long standing traditions for their distilleries. To ensure their bottling line runs at peak performance, Maker's Mark also relies on Fogg, Zalkin, and P.E. Labellers to fill, cap, and label their highly regarded product.

WATCH NOW
Processing Technology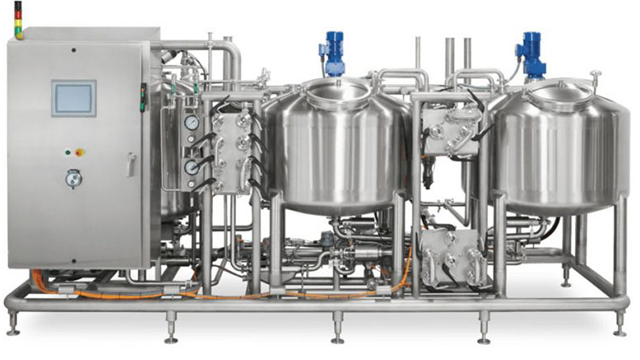 ProMach is your dedicated processing partner for distilleries and those producing RTD alcoholic beverages. From large-scale producers to new small-batch micro-distillers, product brands TechniBlend and Statco-DSI together offer a powerful suite of processing solutions tailored to fit the unique needs of your operation. From precise batching and seamless blending to advanced ESL/Aseptic capabilities and efficient CIP systems, our offerings encompass the entire spectrum of your production requirements.

NOTEWORTHY APPLICATIONS
Blending and Batching
The industry-recognized TechniBlend TB series of blending system is an innovative and technologically advanced liquid blender designed to blend a wide ratio of water and syrup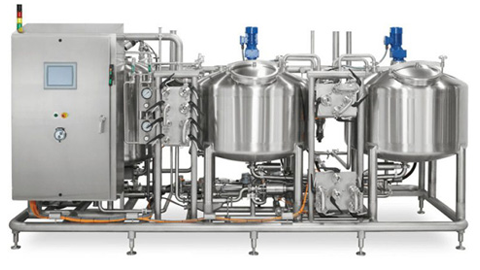 Inline Blending Systems
Statco-DSI's BlenZer is a continuous inline blending system optimized for the beverage industry and is an automated, modular system comprised of metered ingredient streams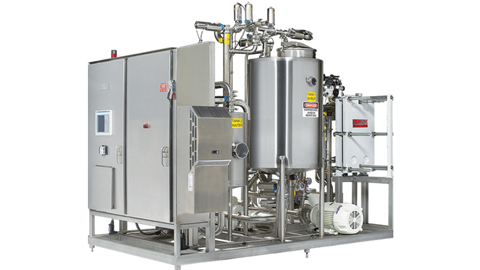 ESL/Aseptic Processing
Statco-DSI's Therma-Stat is the most energy-efficient and reliable ESL/Aseptic Processing System in the marketplace.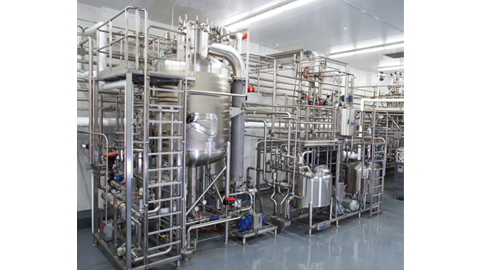 Carbonation
Offering beverage producers advanced technology that seamlessly integrates the benefits of inline carbonation with centrifugal separation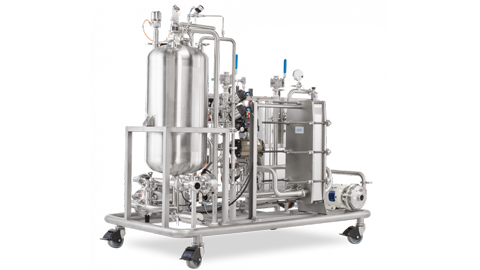 Tailored Filling Solutions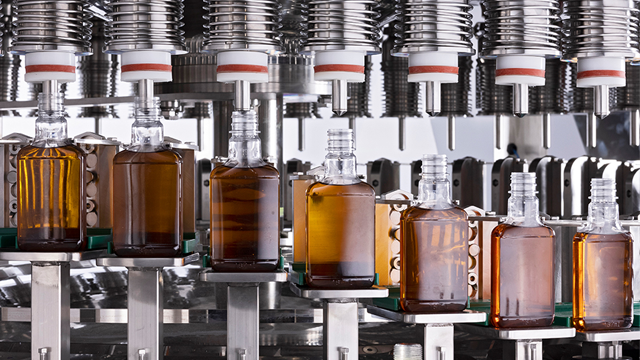 Tailored to meet the exacting demands of the distilled spirits industry, Fogg is the recognized expert in the art of precision filling. Whether your filling requirements are for 50ml bottles or 1.75 liter bottles, our solutions encompass a wide range of capabilities spanning from 30 bpm to an impressive 1000 bpm. As the spirits industry evolves with more unique products and blends to suit customers' needs, Fogg tailors their fillers to accommodate. 
With these new spirits products, there has come a need for greater sanitation. From unscrambling to rinsing, filling, and beyond, our filling brands understand the preciseness required in the spirits industry. Seamless, efficient, and high-speed filling starts with ProMach.
NOTEWORTHY APPLICATIONS
Rinsers
Foggs Spirits Rinser keeps prelabeled bottles dry on the exterior while rinsing the interior with your product.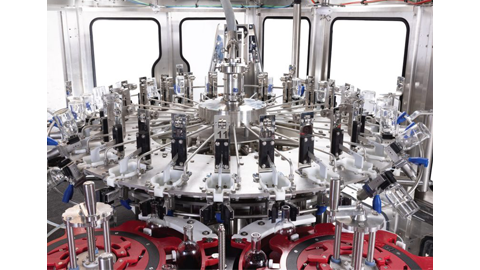 High Speed Filling
Versatile dual trough system for multiple product paths and faster product evacuation.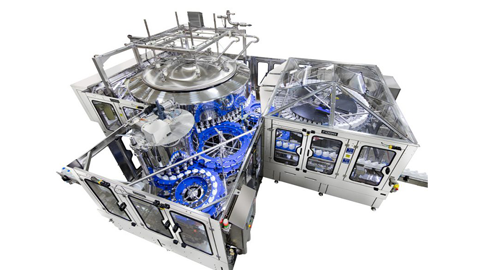 Capping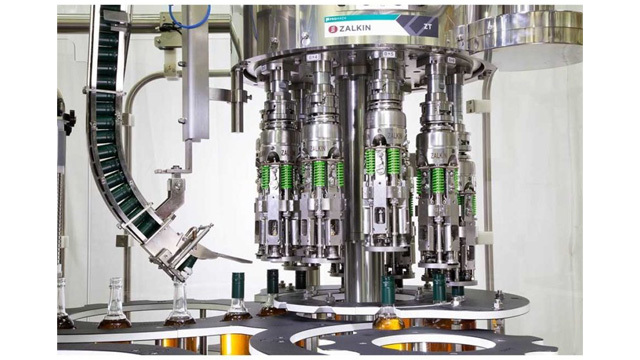 Precise capping is imperative for the success of distilled spirits packaging lines. Every closure type requires proper handling, with an emphasis on those with unique shapes, high-gloss finishes, intricate embossing, or crafted from delicate glass. Zalkin and PackWest lead the spirits industry addressing the evolving demands of their customers with high-performance capping. 
They know how important it is for the delicate treatment of such closures to safeguard against even the slightest visual imperfections to keep your line moving without interruption. Capping capabilities include cap feeding, closure orientation, cap handling, inline spindle cappers, and delicate bottle management, from 40 - 900 bpm.
NOTEWORHY APPLICATIONS
Cap Orienting
Zalkin cap orienting systems, which are also referred to as cap sorting systems or cap sorters, are offered for rotary monobloc, rotary freestanding and single-head cappers.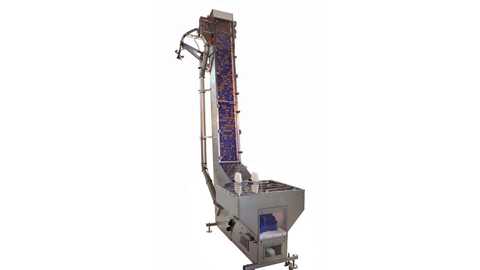 Freestanding Rotary Cappers
Zalkin freestanding rotary cappers are known worldwide for their reliable and repeatable performance and their durability in even the most demanding production environments.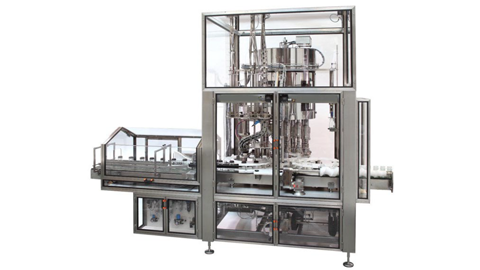 Capping Turrets
Zalkin rotary screw-on cappers for bloc systems use Zalkin's proven pick and place technology to apply plastic screw caps (including tethered) to containers at speeds up to 1,500 cpm (90,000 cph).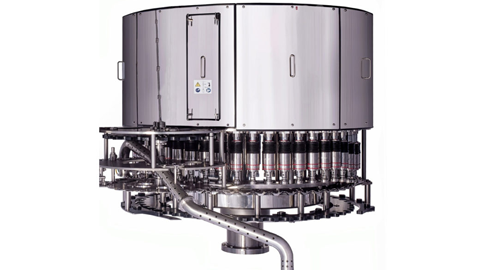 Product Labeling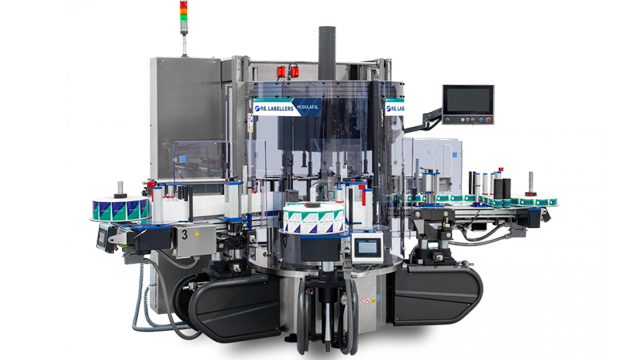 From decorative labeling, shrink sleeve and tamper evident banding, coding, and beyond, ProMach labeling and coding capabilities for the distilled spirits industry is innovation at its finest. P.E. Labellers, synonymous with primary label applications for the spirits industry with custom solutions for a wide range of customers production needs. Meanwhile, Axon boasts mastery in shrink sleeving, accompanied by an expertise in tamper-evident banding, which particularly benefits high-value items. 
In the realm of labeling and coding, our experts—ID Technology, WLS, and Code Tech—unite their strengths to address primary and secondary application needs. From intricate labeling solutions to precise coding, ProMach is your trusted partner in achieving faultless presentation and robust tracking for your products.
NOTEWORTHY APPLICATIONS
Pressure Sensitive Labelers
P.E. machines can apply paper, plastic or transparent adhesive labels, both partial body (front and back) and wrap-around.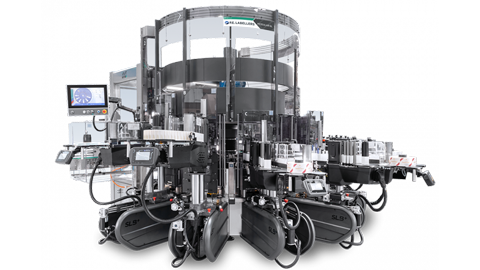 Cold Glue Pre-Cut Labelers
P.E. machines can apply pre-cut labels with cold glue technology. Paper solutions, for partial front and back or wrap-around applications on small containers can be used.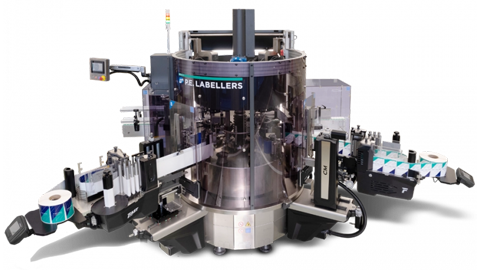 Shrink Sleeving and Tamper Evident Bands
Aurora applicators can be provided with heat shrink tunnels and feature user interfaces which simplify machine operation, maintenance, and line integration.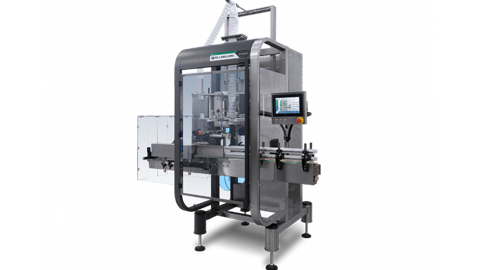 Coding and Marking
Macsa lasers produce high-quality lot codes, sellby dates, and variable data directly onto packaging materials such as paper, plastic films, glass, and foils.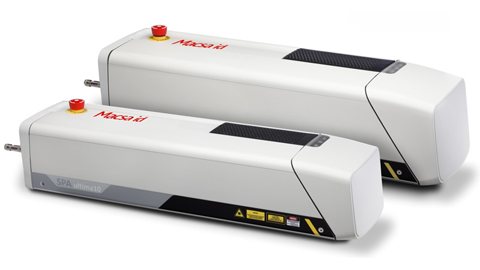 Case Packing, Cartoning, and Multipacks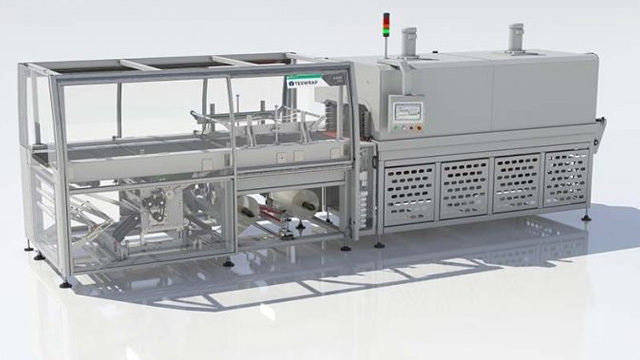 Whether your product is in a 50ml bottle or in a 750ml bottle, ProMach has tailored end of line solutions for your packaging operation. ProMach provides case packing, cartoning, case erecting, shrink wrapping, bundling, pallet wrapping, and beyond. Products are safe during transit are production goals are exceeded. Whether it's about ensuring the safety of your product or elevating your production efficiency, ProMach's secondary packaging and end-of-line brands guide you toward packaging excellence.

NOTEWORTHY APPLICATIONS
Intermittent Motion Wrap Around Tray/Case Packer
Designed to handle a wide range of products, it packs up to 28 cases per minute, depending on the application.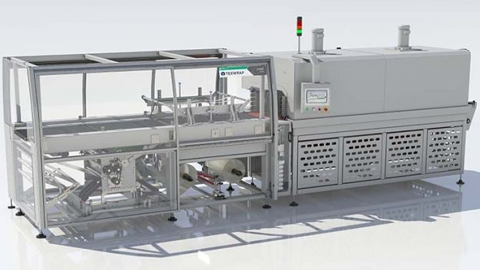 Case Packing
Brenton's L1000 case packer is a small-footprint, advanced, top-load case packer that provides customers with a versatile solution for packing a wide range of products.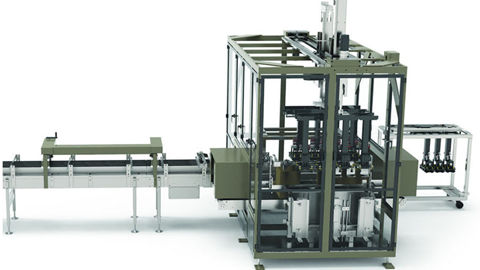 Case Erecting
Wexxar WF case formers utilized the patented Pin & Dome system for extreme reliability and performance when opening and forming cases.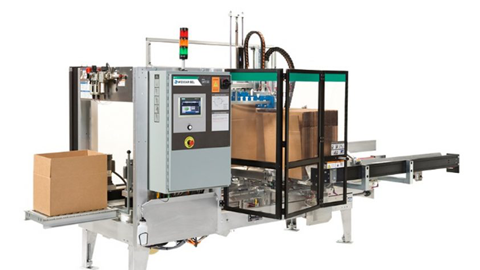 Shrink Wrapping
The speed, versatility, and vertical conveyance of Texwrap's Vertical Series high-speed wrappers allow them to be placed in-line with the filler while product is standing upright.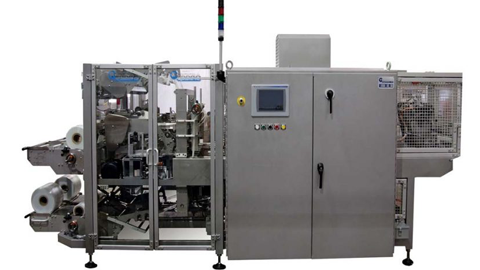 Palletizing
Quest palletizing solutions incorporate modular engineering for quality control and complete flexibility in machine design for distilled spirits applications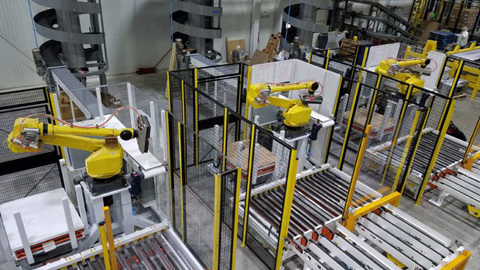 PALLETIZING AND STRETCH WRAPPING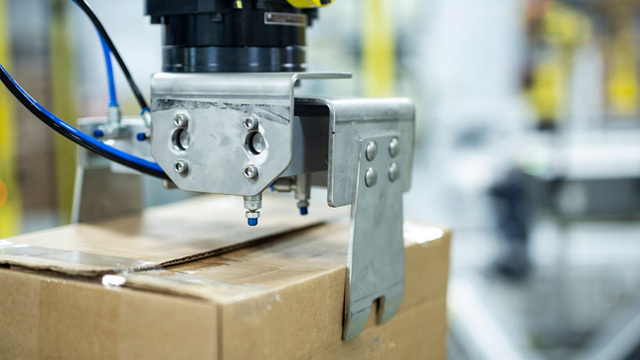 Palletizing and stretch wrapping play a pivotal role in distilled spirits packaging lines, representing essential components for efficiency and product integrity. As the demand for ready-to-drink beverages surges, precision and reliability become paramount. Palletizing systems from Brenton and Quest efficiently arrange and organize finished products on pallets, adhering to the exact requirements of the ready-to-drink industry. Stretch wrapping from Orion ensures the stability and security of these palletized loads, safeguarding against damage during transit and storage. This combination of robotic palletizing and stretch wrapping not only optimizes production line performance but also enhances the overall product quality and integrity. It's a synergy that underscores the critical importance of these processes in the seamless packaging of ready-to-drink beverages.
NOTEWORTHY APPLICATIONS
Depalletizing
Brenton's RD1000 robotic palletizers and palletizing systems are a flexible line of products that can be configured to meet specific application requirements and automate depalletizing operations.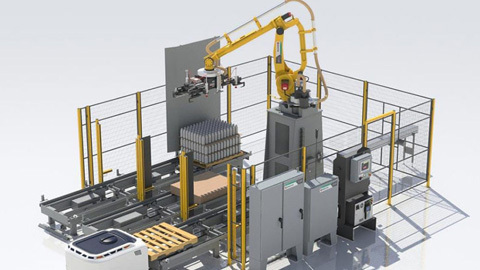 Palletizing
The RP1000 high-speed palletizing system accommodates mixed layer palletizing that is supported by multi-zoned vacuum, clamp style, or bag grippers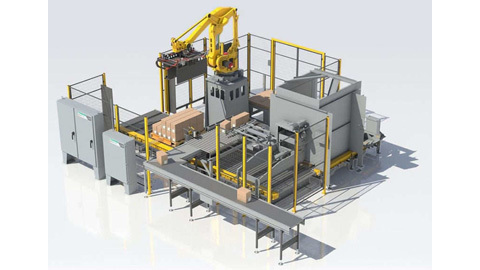 Boxed Bot
Quest palletizing solutions incorporate modular engineering for quality control and complete flexibility in machine design for distilled spirits applications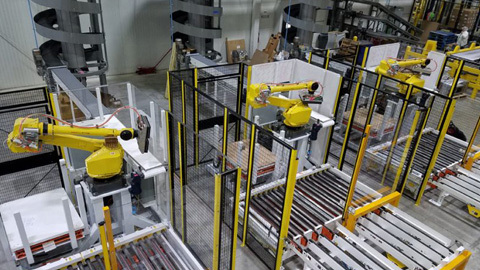 Stretch Wrapper
The MA fully automatic stretch wrapper provides high throughput stretch wrapping for any application, ideal for unique applications such as heavy, light, or unstable loads.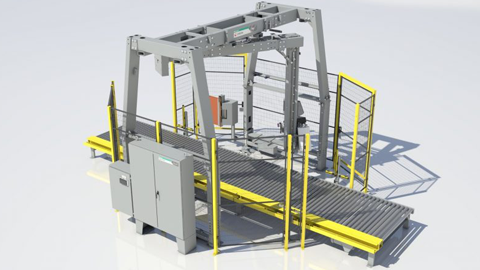 Systems and Integration
From process through to the packaging line, ProMach provides numerous points of support for your production. For a single touchpoint Single source supply, project management & performance guarantee from process through packaging line.

NOTEWORTHY APPLICATIONS
Integrated Turnkey Packaging Lines
Zarpac has over thirty years of experience designing, integrating and installing complete or partial packaging lines for products packed in glass, plastic and aluminum bottles and jars.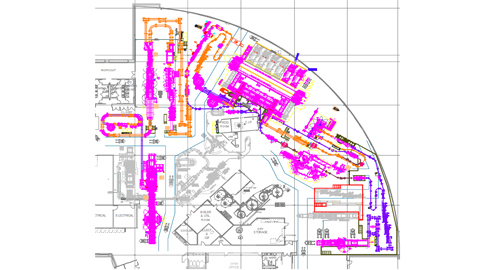 Product Conveying
Statera designs, manufactures, integrates, and installs conveyor systems for complete and partial packaging lines.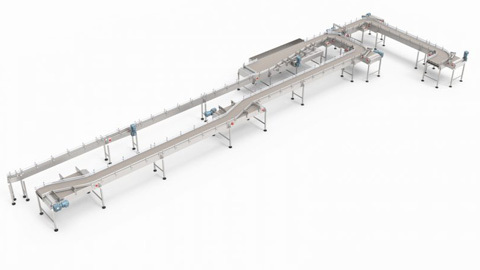 CUSTOMER HIGHLIGHT
High West Distillery Relies on Fogg For Expert Filling and Capping Systems
As High West's business continues to expand, the team continues to rely on Fogg to meet the challenges of a demanding packaging line. Fogg not only provides distilled spirits filling expertise, but provides custom solutions for High West with tailored rinsing systems, CIP,  product discharge, reclaim systems, and much more to align perfectly with High West's specific requirements.
WATCH NOW