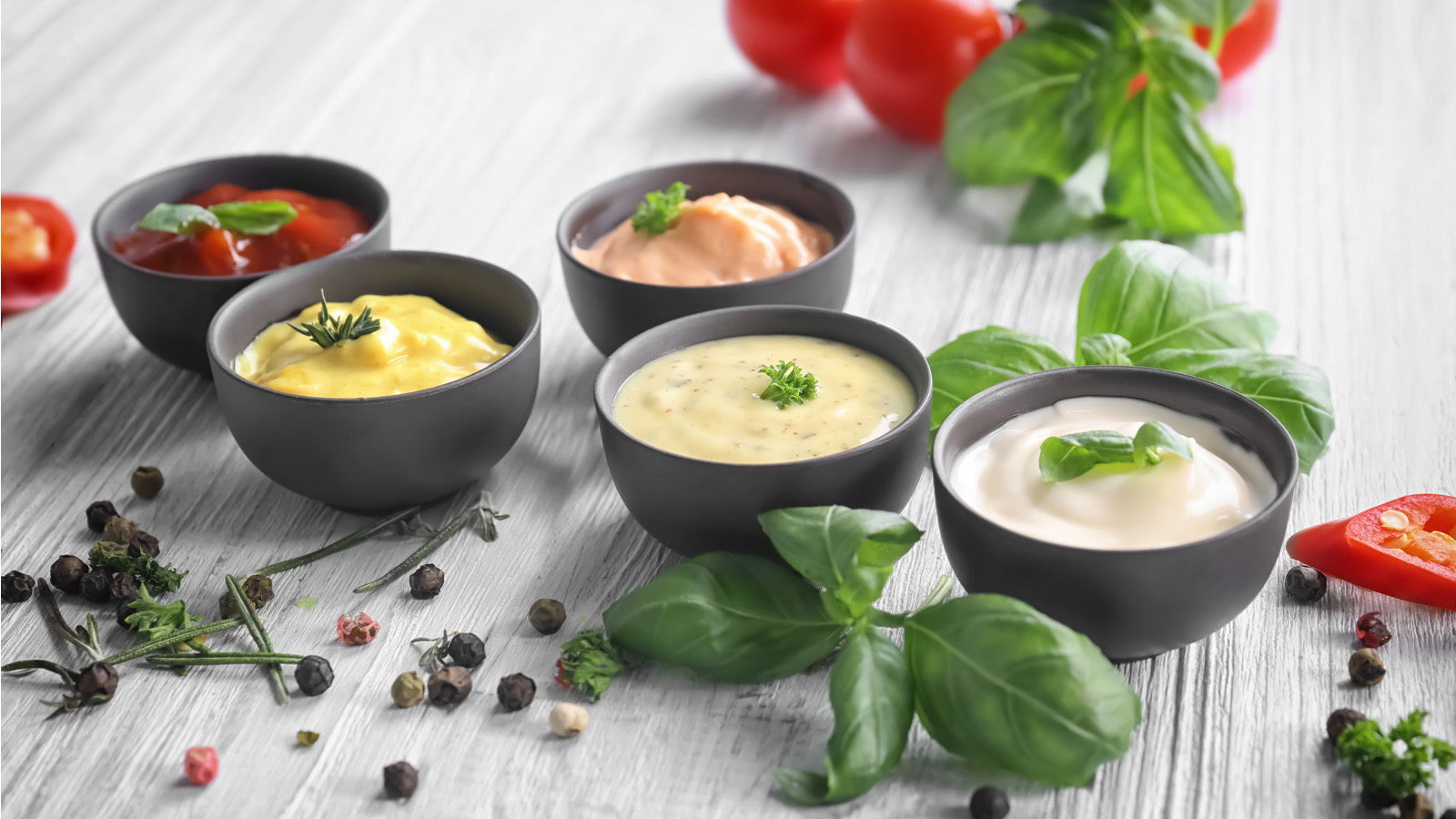 Dressings and Sauces Solutions
ProMach is a dedicated partner for customers in the dressings and sauces industry. From processing raw ingredients to primary packaging for a variety of viscosities, ProMach covers nearly every aspect of the production process. In the dynamic and ever-evolving world of liquid food, ProMach delivers experience streamlined processes, heightened productivity, and product quality to ensure your products and packaging lines are a success.

play video
CUSTOMER HIGHLIGHT
Ken's Foods Continued Growth is Supported by Modern
When Ken's Foods looked to partner with a filling company for their growing business, they turned to Modern. Modern provides Kens Foods with industry-leading cup fillers and they now have 12 Modern filler-packers throughout their four nationwide facilities.
WATCH NOW
Blending & Processing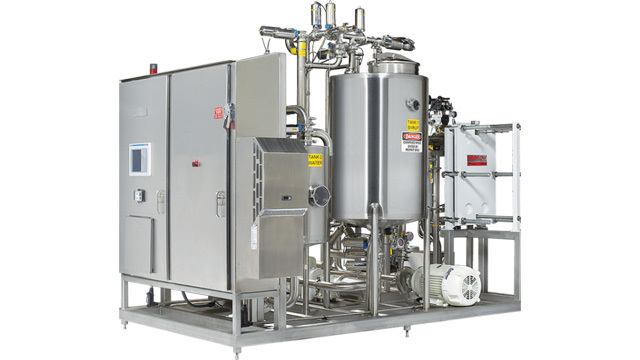 Staco-DSI takes the lead in providing comprehensive support to manufacturers of dressings, condiments, and sauces. Staco-DSI handles every facet of your production process, starting from bulk ingredient receiving and precise recipe-based blending, food safety innovation and improved production rates and positive return on your investment. This ensures your products consistently meet the highest standards, maintaining their quality and flavor with every batch. With an emphasis on the importance of consistency in the dressings and sauces industry, Staco-DSI guarantees that your products will be perfect every time, from conception to completion.
NOTEWORTHY APPLICATIONS
Powder Blending Systems
MixSys is a powder blending/mixing system that utilizes a Fristam FZX vacuum pump and an FS shear blender to quickly and completely incorporate wet and dry ingredients into a liquid stream.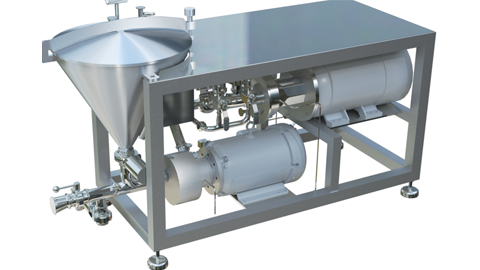 Blending
Connect ingredients for the entire production day, BlenZer auto-meters & blends in real-time, BlenZer sends precisely blended product to product tanks or fillers.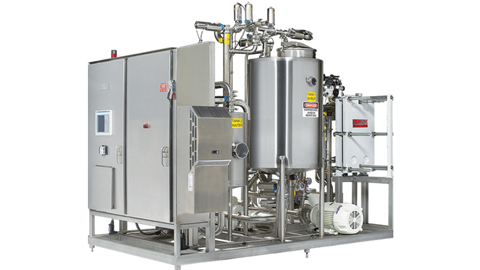 Pasteurizing
Flash Pasteurizers sustain continuous product flow while regulating the process speed to evenly expose the liquid to temperatures of 160°F to 165°F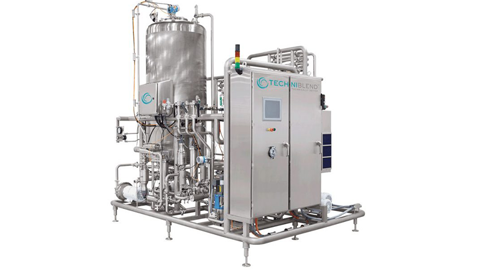 ESL/Aseptic
Statco-DSI's Therma-Stat ESL/Aseptic Processing Systems are built with readily available, domestically supplied components for long term ease-of-maintenance and reduced downtime.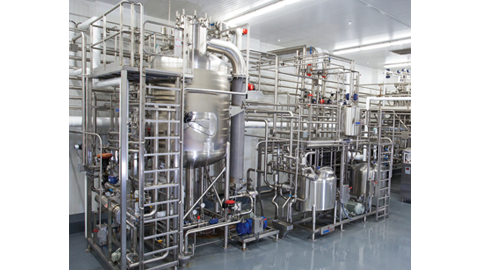 Product Filling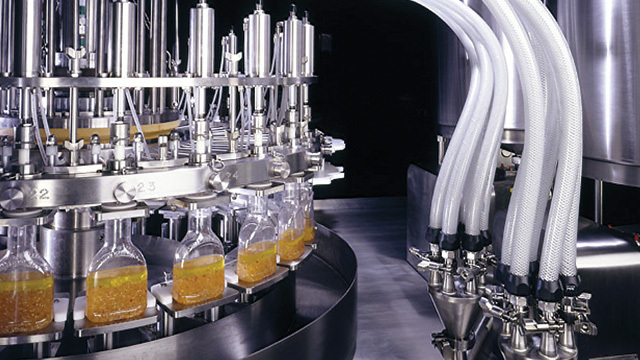 Our lineup of filling product brands, including Modern, Federal, and Pacific, offer comprehensive support to manufacturers of dressings and sauces, covering a wide spectrum of filling needs. From streamlined inline and efficient rotary filling to precise net gravity and volumetric filling solutions, our brands cater to every aspect of your production process.  
Modern, Federal, and Pacific provide customers a diverse range of cutting-edge technologies that ensure your products are filled accurately and efficiently, meeting the highest quality standards. Whether your needs involve small-scale batches or large-volume production, ProMach's commitment to excellence ensures that your dressings and sauces are filled with precision and care, every single time.
NOTEWORTHY APPLICATIONS
Inline Cup Filling
Modern SL Series filling systems are specifically designed for the condiment food industry and have a proven track record of low maintenance and high-quality machinery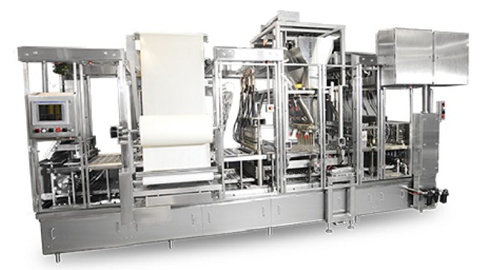 Net Weight Filling Systems
Federal offers a wide range of durable and dependable weight filling systems for beverages and free-flowing liquid foods that require accurate and consistent fill weights.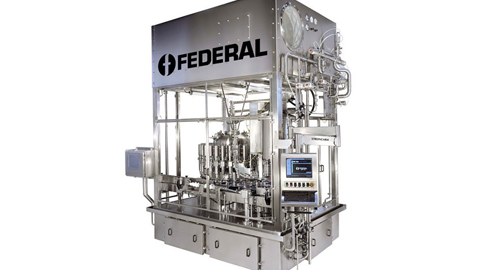 Rotary Volumetric Filling Systems
Pacific is the industry leader for rotary fillers specifically designed and optimized for viscous food products and condiments including mayonnaise, mustard, and mole.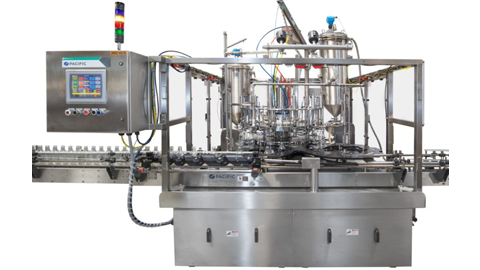 Product Capping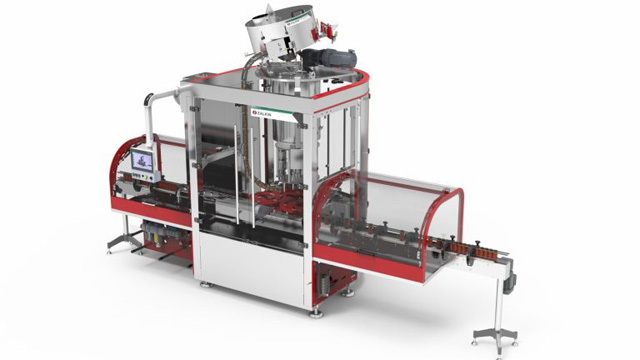 When it comes to securing your products with reliable capping, Zalkin takes the lead as the specialist in high-performance capping and cap handling systems. Zalkin offers a comprehensive range of capping solutions that are not only efficient and durable but also prioritize safety. With a strong commitment to excellence, their solutions cater to a wide array of applications within the dressings and sauces industry. Zalkin's expertise ensures that your products are sealed with precision and reliability, safeguarding the quality and integrity of your products. 
NOTEWORTHY APPLICATIONS
High-Speed Rotary Capping
Zalkin high-speed rotary capping systems run screw-on, roll-on, or snap-on caps, with freestanding or bloc Systems and cap handling systems including orienting, conveying, loading, and sorting.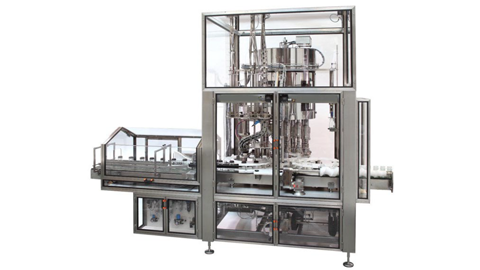 BAGS, STICKPACKS, AND SACHETS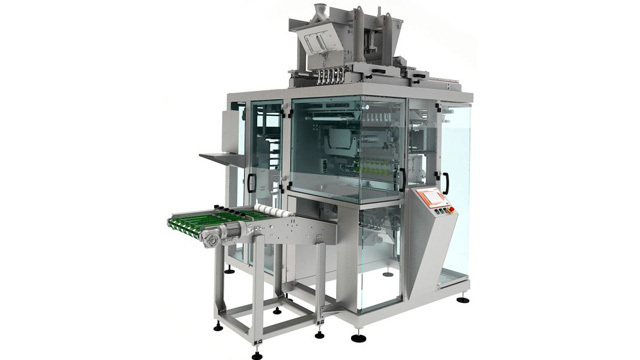 Whether you're bagging dressings and sauces for industrial use or bagging sachets and stickpacks for single-serve, Matrix delivers best in class machinery to fit your production needs. Matrix is the industry expert in vertical form, fill, and seal technology, as well as pre-made pouches, stick packs, and sachets. With a focus on quality, speed, and flexibility, Matrix ensures that your dressings and sauces are packaged with precision. 
NOTEWORTHY APPLICAITONS
Vertical Form Fill and Seal
The MVC-300 continuous box-motion VFFS has zero head space capability and succeeds in all types of conditions with a wide range of products and applications.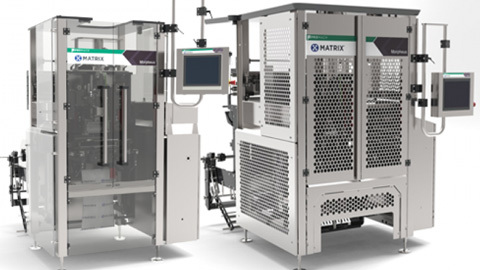 Sachet Form Fill and Seal
The compact, modular, and robust INVpack MVA9 EVO forms, fills and seals 4 side seal flat sachets for liquids, powders, granulates and pasty products,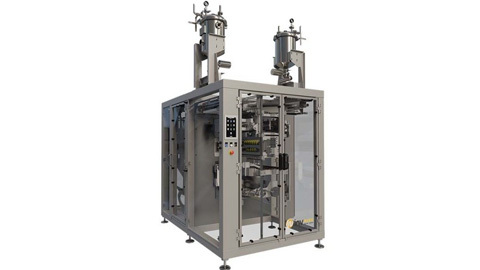 Stickpack Form Fill and Seal
The SP Series machine forms, fills, and seals high quality three-sided seal stickpacks.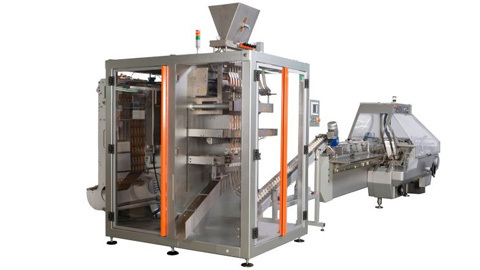 PRODUCT LABELING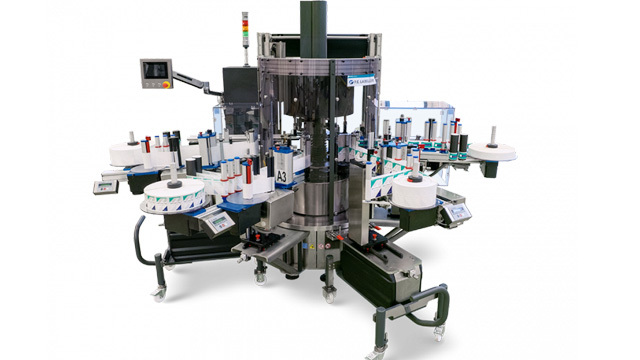 With industry expertise and experience, our product brands are at the forefront of high-speed decorative labeling, tamper evident sleeving, and coding, ensuring that your dressings and sauces are presented with visual appeal. Precision is paramount, and with accurate coding solutions, you can rely on ProMach to maintain the highest standards of information accuracy. Additionally, we offer cutting-edge technology for shrink sleeve application and tamper-evident banding, ensuring product integrity. ProMach's P.E. Labellers, Axon, and ID Technology are here to assist customers in the dressings and sauces industry, ensuring your labeling needs are perfected to the highest degree, enhancing both functionality and visual impact.
Pressure Sensitive Labelers
P.E. machines can apply paper, plastic or transparent adhesive labels, both partial body (front and back) and wrap-around.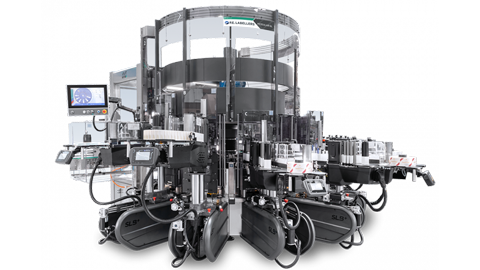 Cold Glue Pre-Cut Labelers
P.E. machines can apply pre-cut labels with cold glue technology. Paper solutions, for partial front and back or wrap-around applications on small containers can be used.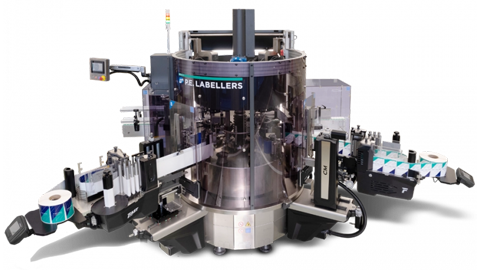 Shrink Sleeving and Tamper Evident Bands
Aurora applicators can be provided with heat shrink tunnels and feature user interfaces which simplify machine operation, maintenance, and line integration.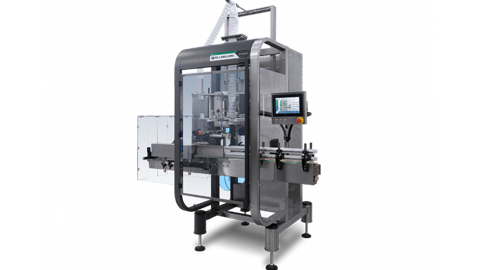 END OF LINE SOLUTIONS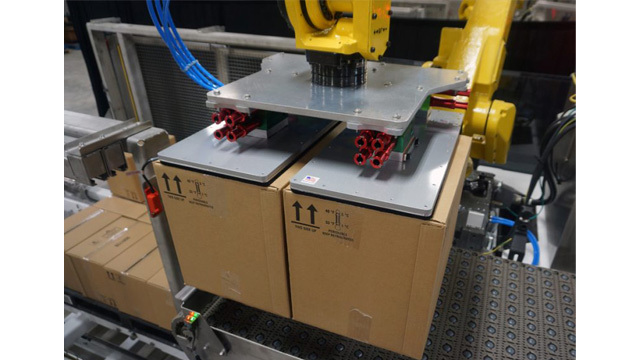 For comprehensive end-of-line solutions, ProMach product brands specialize in a range of critical functions that ensure the seamless and efficient final steps of your production process. From case packing and sealing to seamless secondary conveying, our expertise spans every step of the packaging journey. Further enhancing our offerings, we excel in case palletizing and pallet stretch wrapping, ensuring that your products are secured for transit and storage with the utmost care. ProMach is committed to ensuring your dressings and sauces are prepared for market presentation and distribution with efficiency and precision.
NOTEWORTHY APPLICATIONS
Direct Load Case Packer
The M4000 case packer provides customers with a high speed, flexible solution for loading a wide range of products in cases or trays on the same machine.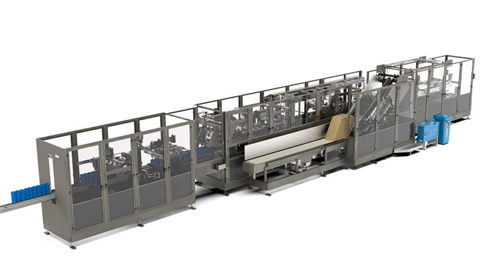 Robotic Palletizer
The Box Bot Series palletizing solution is available as a modular or skid-based solution with additional options available to produce countless solution possibilities.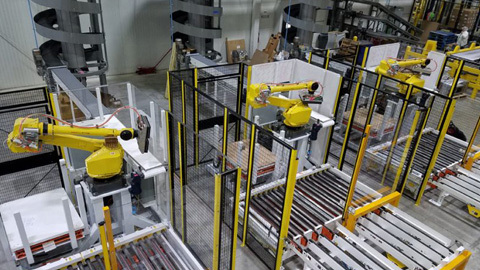 Fully Automatic Case Former
The flagship DELTA 1 offers continuous and ergonomic case loading with the patent-pending MXM (Modular Expandable Magazine) System - unprecedented levels of availability and uptime.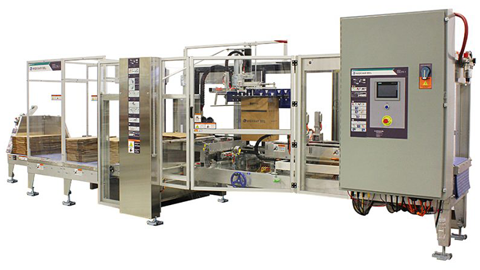 Secondary Labeling
Designed specifically for on-demand printing barcodes, shipping information, or other information to labels and then applying these labels to cases, trays, and pallets.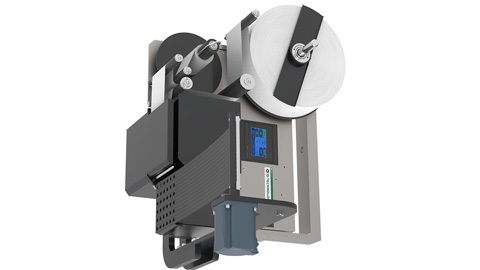 Stretch Wrapping
The XCP can run wrap-around cases and trays up to 70 cases per minute utilizing continuous motion. Designed to pack products like bottles, jars, canisters and cups.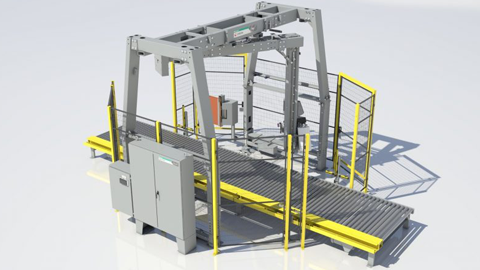 Systems and Integration
Specializing in integrated, OEE availability-optimized turnkey packaging lines, Zarpac offers unmatched expertise in packaging line engineering services. Our capabilities extend to encompass custom packaging equipment design and build, ensuring that your production line is tailored to your specific requirements. With Zarpac as a partner, you'll benefit from experience and innovation, guaranteeing that your dressings and sauces journey through a smoothly integrated production line, setting new standards in efficiency, quality, and productivity.
NOTEWORTHY APPLICATIONS
Production Line Integration
Zarpac supports customers with scope development, system design, single source supply, project management and site services, and line validation.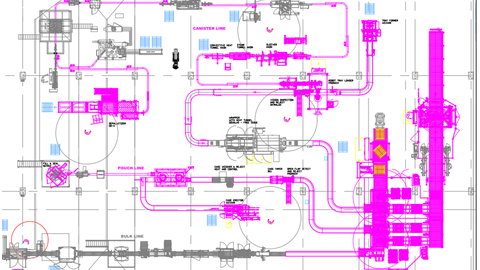 Product Conveying
Statera designs, manufactures, integrates, and installs conveyor systems for complete and partial packaging lines.