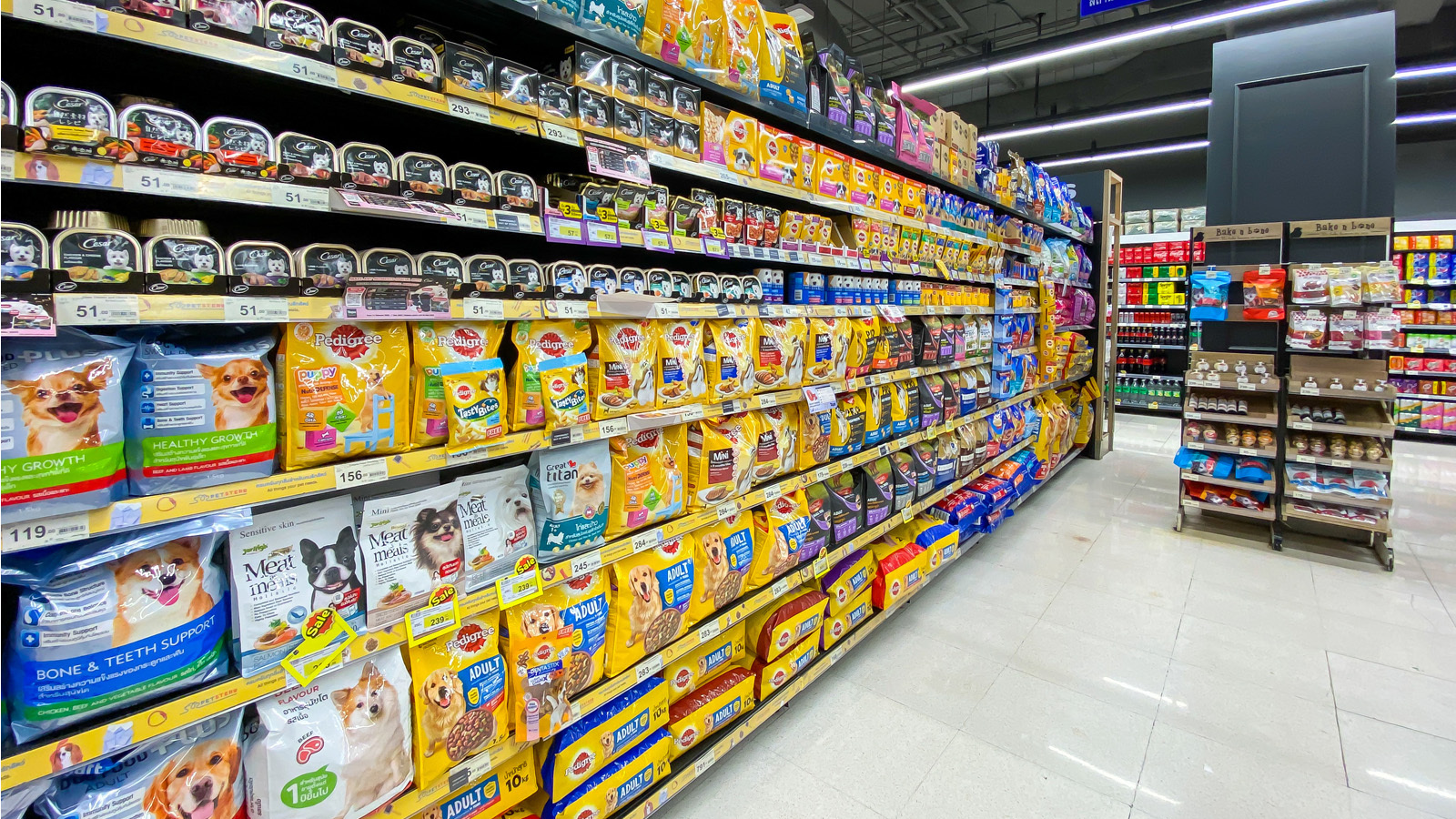 Pet Care Solutions
At ProMach, we understand the unique challenges of producing wet food, kibble, treats, and more for our furry pals. We are committed to ensuring that your products maintain their utmost freshness, taste, and shelf stability – crucial factors in satisfying discerning pet owners. We recognize that maintaining a loyal customer base is paramount in the competitive pet food market. This is why our solutions go beyond production efficiency, from retorting to flexibles and labeling for shelf differentiation through your unique branding styles. With an awareness of the pet food industry's dynamic landscape, we stand ready to elevate your products and exceed your production goals.

play video
Batch Retorting, Cooking, and Sterilizing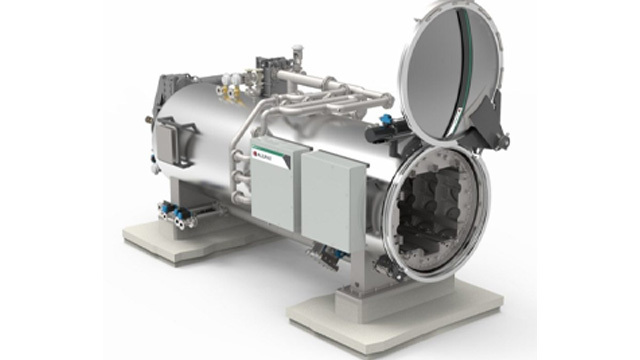 Allpax helps wet pet food manufacturers with batch retorting solutions, cooking, and sterilizing so your product is of quality taste in every package. Allpax retorts feature FDA and USDA-compliant control software and their process logging software has become adopted throughout the industry. Their retorts are known for versatility, high throughput, and reliability so that the total cost of ownership is low and production goals stay high.
NOTEWORTHY APPLICATIONS
Automated Batch Retort Systems
Fully automated batch retort system provides the ultimate amount of process and package handling flexibility, with minimal labor requirements.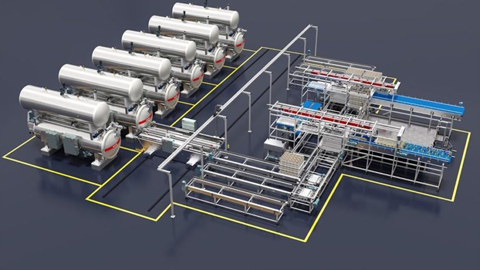 Static Saturated Steam Retorts
Ideal solution for rigid containers such as cans and glass jars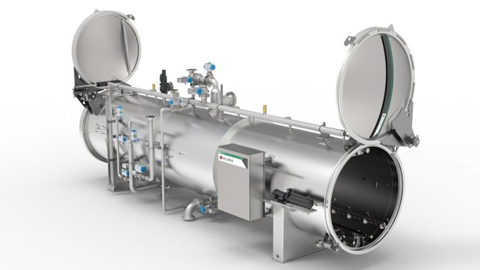 Water Spray Retorts
Ideal solution for semi-rigid and flexible containers that require overpressure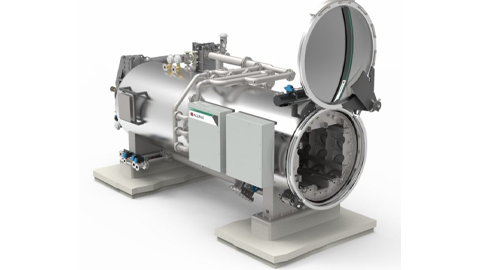 Steam Air Retorts
A practical solution for containers that require overpressure during processing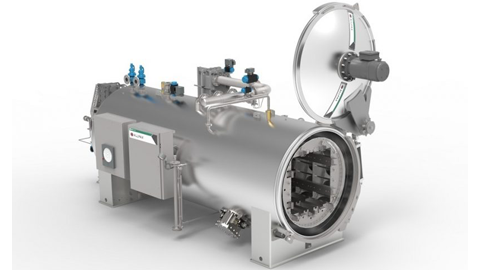 ImmersaFlow
Ideal solution for tightly packed loads and heat-sensitive products packaged in containers of all types.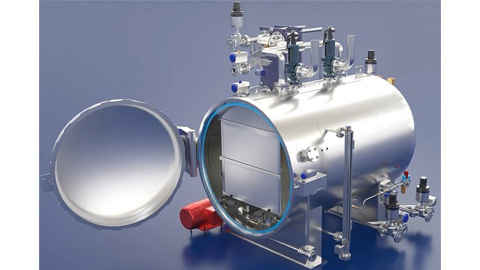 Laboratory/Pilot/R&D Batch Retorts
Available in many sizes and capable of simulating all commercially available process types whether employed in batch or continuous systems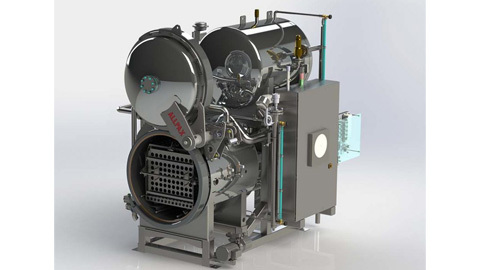 Retort Delivery System
Available in manual to semi-automatic to fully automatic, for loading and unloading any type or size of retort.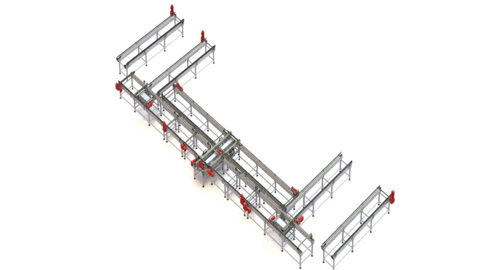 Flexibles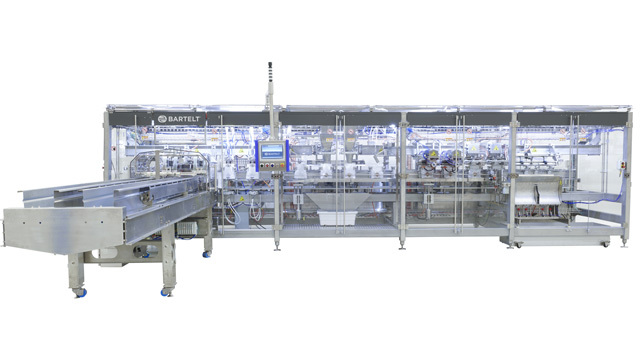 For dry kibble and treats, packaging your product into a variety of bag styles and sizes is one of the most important aspects of your packaging line. Matrix and Baretlet are market leaders in vertical form fill and seal for a wide variety of bag and pouch styles, including large pillow bags, flat bottom bags with pre-applied zipper, gusseted, pre-made pouches, and beyond.
NOTEWORTHY APPLICATIONS
Horizontal Form Fill and Seal
Bartelt horizontal form-fill-seal pouching machines integrate the latest magnetic linear technology. It stands out for its flexibility, reliability, and rapid changeover times.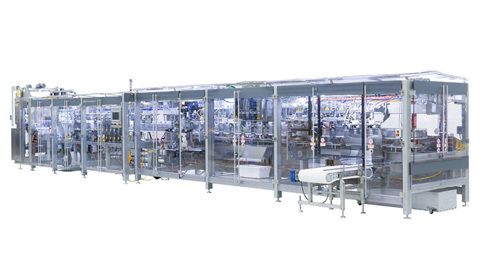 Pre-Made Pouch Filler/Sealer
With a range of product applications when paired with a filler, the Pacraft can fill and seal premade pouches in applications ranging from wet food to treats.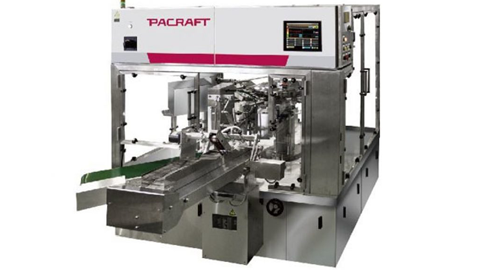 Stickpack Form Fill and Seal
INV product line offers a full range of stick pack and sachet machines suited to one time uses or specific doses of products. The machines are capable to form and fill packages of liquid or powder.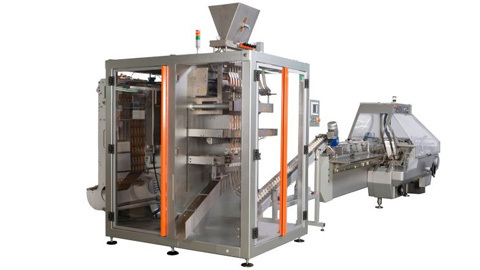 Large Format Bagging Systems
Bartelt is the master distributor of Cetec who offers high quality simplex and duplex fill and seal large format pre-made bag fill and seal machinery solutions to meet customers speed requirements.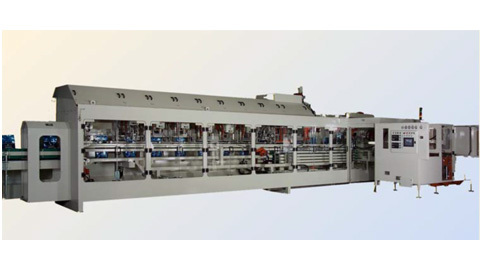 LABELING AND CODING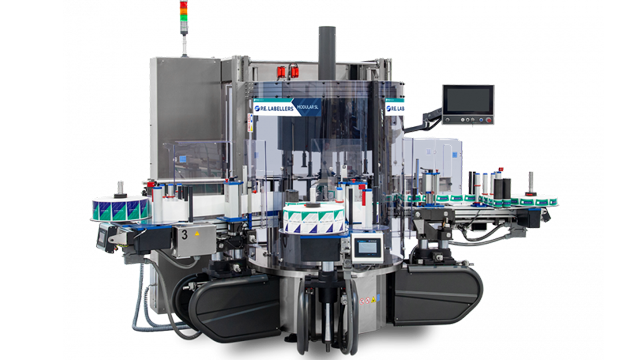 Effective labeling and precise date coding play a pivotal role in presenting your product, ensuring visual appeal, information transmission, and uninterrupted movement down the packaging line and out to customers. ProMach labeling and coding brands offer expert solutions that allow pet food manufacturers to deliver top-tier packaging while optimizing the efficiency of their packaging lines. Whether it's directly on the flexible package, secondary packaging and pallet labeling, a labeling and coding brand has your solution.

NOTEWORTHY APPLICATIONS
Hot Melt Pre-Cut Labelers
P.E. machines can apply pre-cut wrap-around labels with hot melt technology. Paper and also OPP/plastic solutions can be used.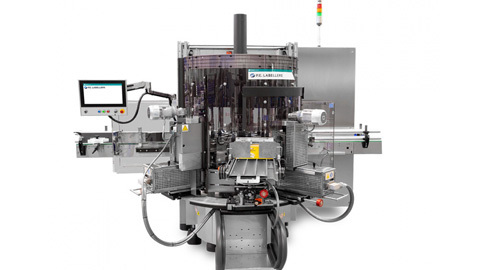 TIJ
Thermal inkjet (TIJ) printers from ID Technology require almost no maintenance, produce excellent print quality, and can be equipped for use in harsh environments.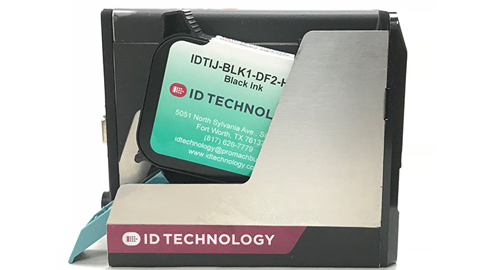 CIJ
Continuous inkjet (CIJ) printers are known in the industry for being easy to use, and you don't need to buy expensive service contracts.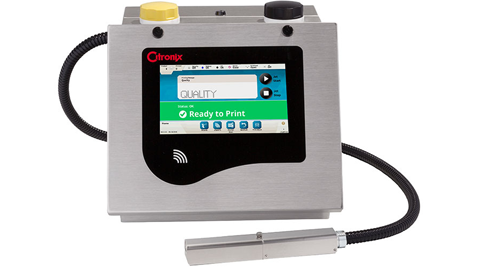 TTO
Thermal transfer overprinters (TTO) are versatile in that they can print in both continuous and intermittent modes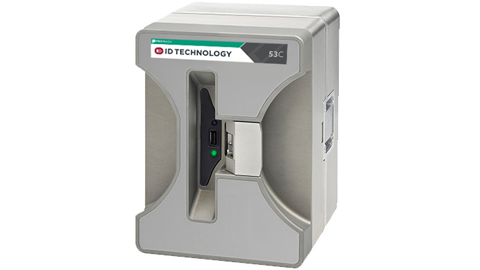 Pressure Sensitive Labelers
P.E. machines can apply paper, plastic or transparent adhesive labels, both partial body (front and back) and wrap-around.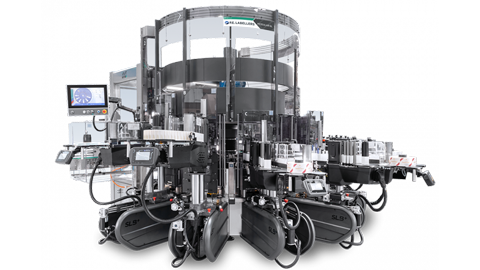 CASEPACKING, SHRINK WRAPPING, CARTONING, AND PALLETIZING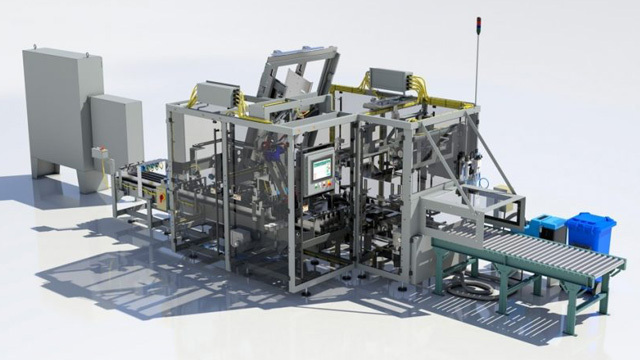 For the last step before your products get shipped to retailers, ensuring your end-of-line operation can keep up with the rest of the line is essential for production goals. Shrink bundling your product into multipacks, case erecting, robotic case packing, and stretch wrapping and pallet wrapping are all imperative to function at peak efficiency.
NOTEWORTHY APPLICATIONS
Tekkra 1000
The Tekkra continuous motion inline shrink bundlers are an ideal solution for wrapping trays of product in clear film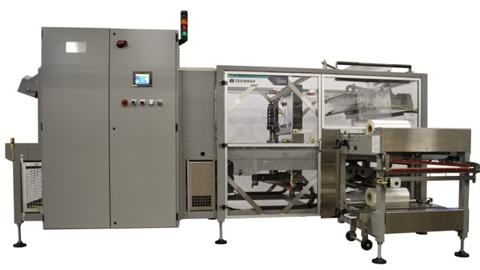 Kayat SRX
Texwrap's Kayat SRX series single roll bundler can wrap loose product and product arriving in trays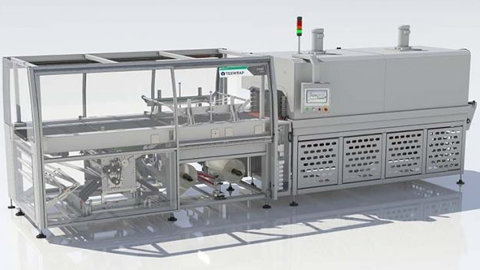 M2000 Side Load Case Packer
The M2000 is Brenton's intermittent motion side load/horizontal load case packer.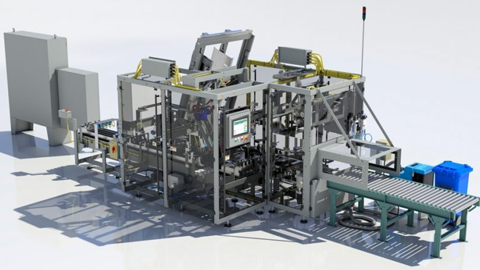 Horizontal Cartoner
This state-of-the-art cartoner features a balcony design that provides maximum access to all of the drive components from one side of the machine while maintaining a compact footprint.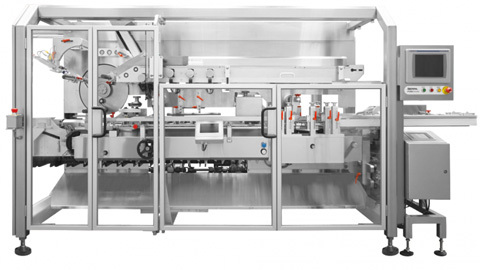 Systems and Integration
Specializing in integrated, OEE availability-optimized turnkey packaging lines, Zarpac offers unmatched expertise in packaging line engineering services. Our capabilities extend to encompass custom packaging equipment design and build, ensuring that your production line is tailored to your specific requirements. With Zarpac as a partner, you'll benefit from experience and innovation, guaranteeing that your dressings and sauces journey through a smoothly integrated production line, setting new standards in efficiency, quality, and productivity.
NOTEWORTHY APPLICATIONS
Production Line Integration
Zarpac supports customers in the pet food industry with scope development, system design, single source supply, project management and site services, and line validation.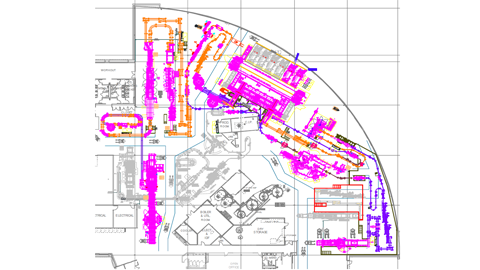 Product Conveying
Statera designs, manufactures, integrates, and installs conveyor systems for complete and partial packaging lines.