Ready-To-Drink Solutions
To preserve the taste, freshness, and quality of your ready-to-drink single serve beverage such as energy drinks, coffee, craft cocktails, juice, water, craft beer, and more, ensuring precise and accurate packaging is paramount. From processing, filling, and seaming, to labeling and coding to multi-packing, ProMach's best in class packaging solutions for ready-to-drink beverage lines are your partner in the success of product and packaging goals.
play video
PROCESSING & BLENDING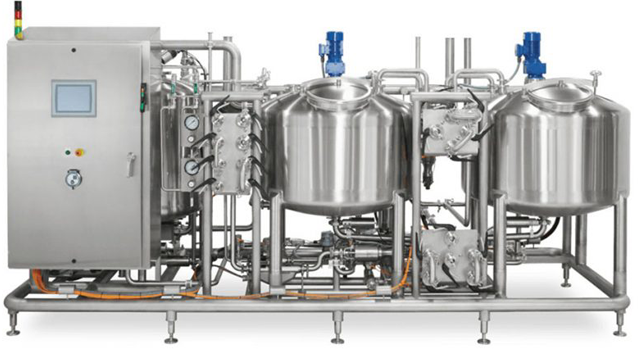 ProMach's process group has two of the industry's largest and most respected processing brands: Statco DSI and Techniblend. ProMach's goal is to meet our customers' needs from the formulation and blending of products, all the way through the palletization of finished goods. Our processing groups serve a number of sectors of the ready-to-drink industry, including soft drinks, coffee, large brewery, energy drinks, craft brewers, distilled spirits crafted cocktails, and alternative beverages such as kombucha, to name a few.
NOTEWORTHY APPLICATIONS
Beverage Specific Inline Blending Systems
Complete support for cold processing and beverage blending. Key features include low product loss and increased yields, fast changeovers and increased efficiencies, and fully automatic operation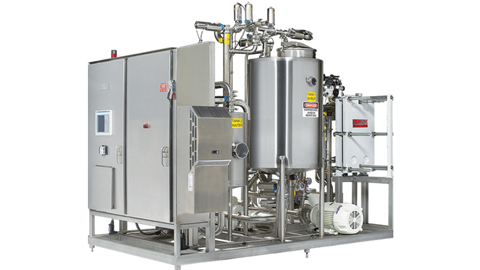 Blending & Batching
The industry-recognized TechniBlend TB series of blending system is an innovative and technologically advanced liquid blender designed to blend a wide ratio of water and syrup into finished beverage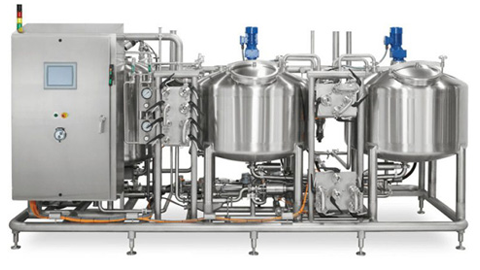 Flash Pasteurization Systems
TechniBlend's line of Flash Pasteurizers allow for the safe and successful production of juices, teas, kombucha, and more.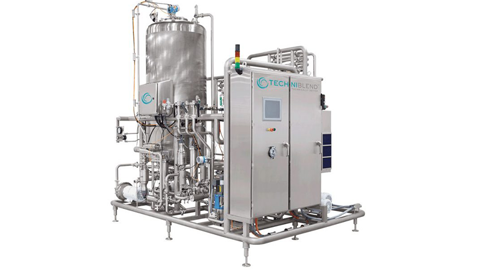 ESL/Aseptic Processing Systems
When you choose Therma-Stat for your ESL/Aseptic processing line, you'll benefit from standard design features that are options on competitive systems.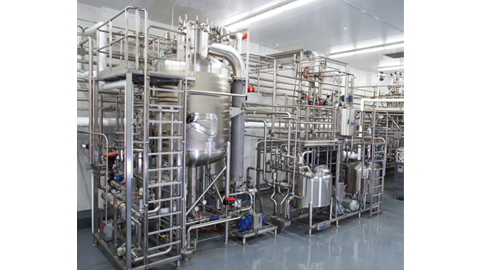 Carbonation
Offering beverage producers advanced technology that seamlessly integrates the benefits of inline carbonation with centrifugal separation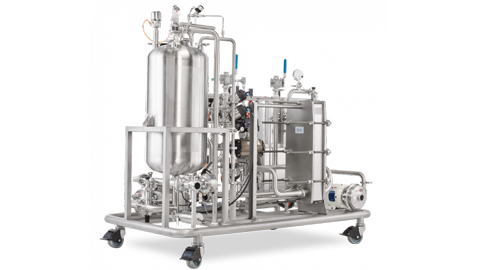 STERILIZATION & RETORT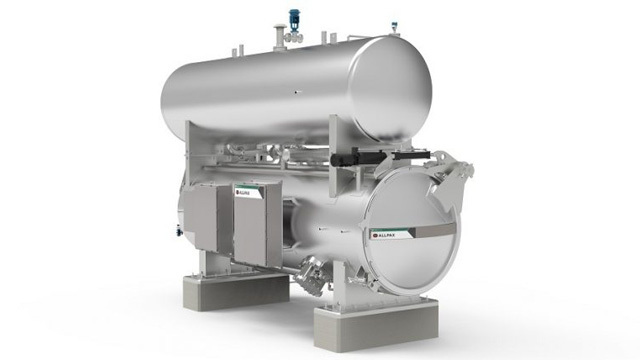 With significant growth in the production of commercially sterilized ready-to-drink (RTD) beverages in the US, Allpax plays a key role in this expansion. Allpax possesses the largest installed base of rotary water immersion retorts, which serve the RTD beverage processing industry. Batch retorts offer smaller processors an entry point into this growing market, thanks to lower barriers to entry in terms of capital and regulations compared to aseptic processing.
NOTEWORTHY APPLICATIONS
Rotary Water Immersion Retort
With a focus on trays, jars, bottles, and cans, water immersion processing is extremely efficient for heat-sensitive products such as milk-based drinks and soups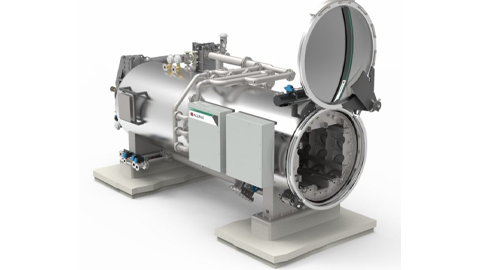 Saturated Steam Retort
Allpax saturated steam retorts are capable of immersion and spray cooling with overriding pressure control as well as full vacuum cooling, depending on your requirements.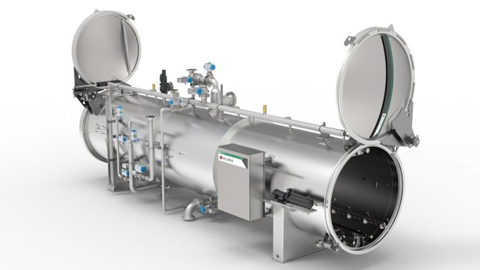 FILLING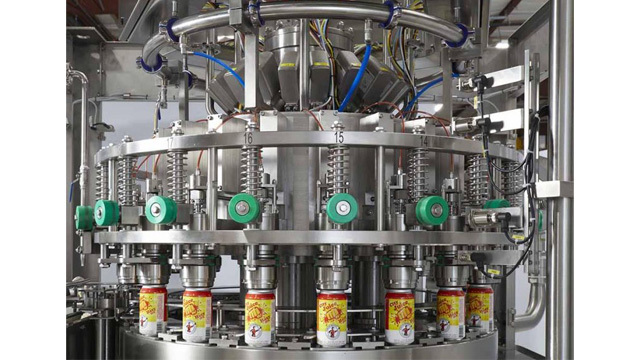 TechniBlend, Fogg, and Modern filling systems give today's rapidly growing beverage producer industry the platform and technology to meet today's production requirements. We address the ready to drink market filling needs for cups, bottles, cans, and more, and provides filling solutions for single serve cups for juice, water, and more. The entire line of filling systems is designed around maintaining the highest levels of product quality while delivering best-in-class levels of production efficiency, throughput, reliability, and simplicity.
NOTEWORTHY APPLICATIONS
ProFIll
The ProFill Can lines are state-of-the-art, high-speed, mechanically controlled can filling and seaming systems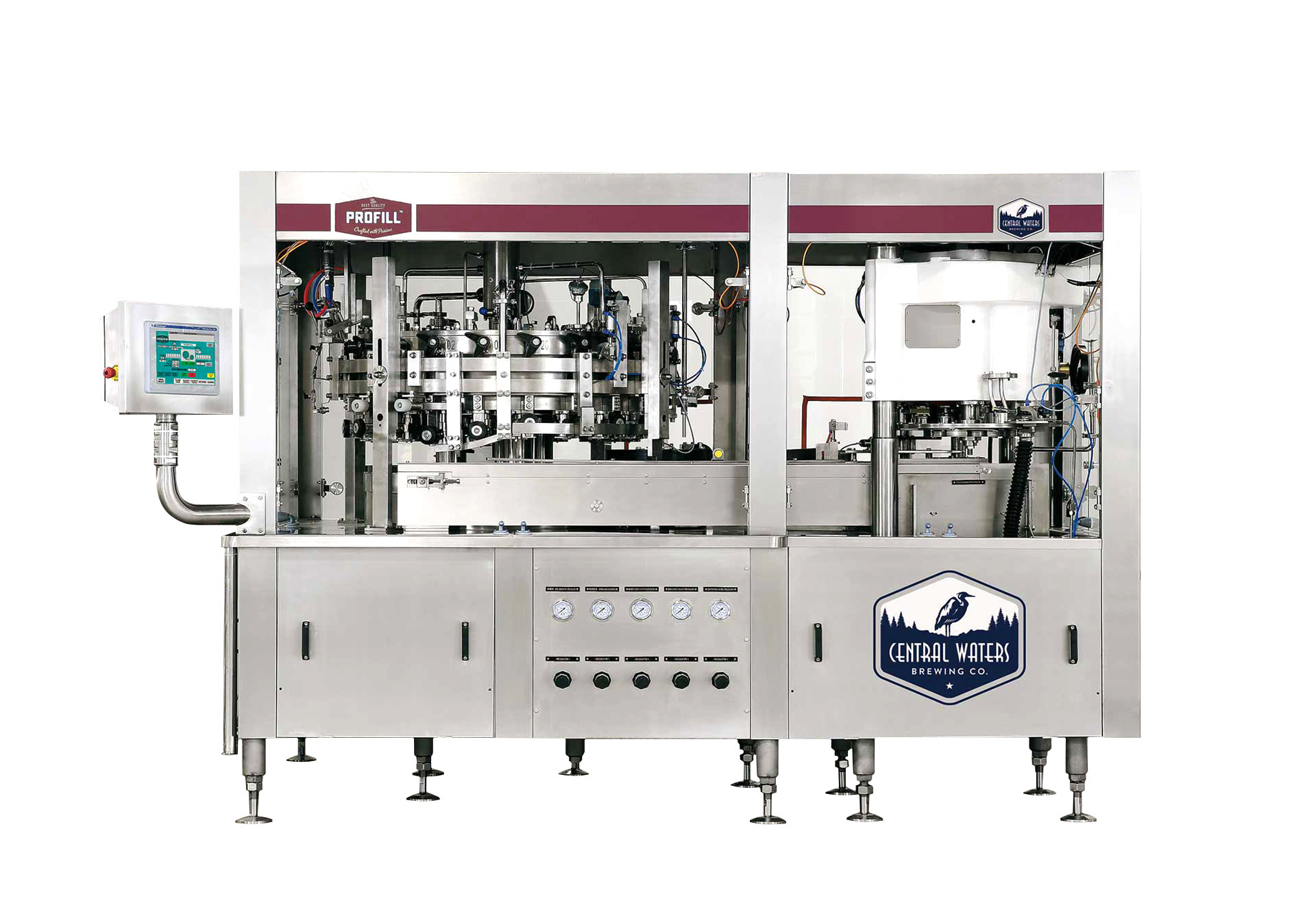 ProFill V
The ProFill V series of Volumetric can fillers run at speeds between 100 - 600+ cans per minute while achieving precise and consistent filling volumes in multiple can sizes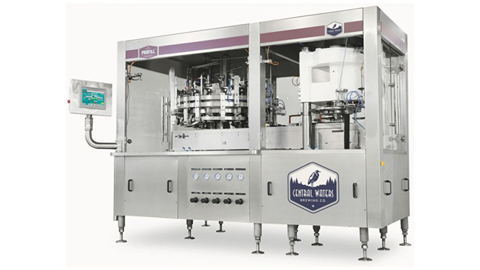 Gravity Bottle Filling Systems
Fogg fillers are versatile filling machines that can run at speeds of up to 800 BMP on anything in between single-serve bottles and 5-liter containers.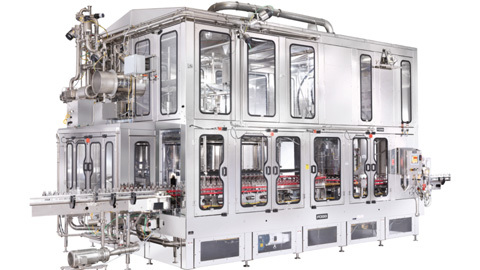 Cup Filling
Modern's Straight Line filling systems feature .25 ounces to 10-pound filling capabilities with speeds from 30-600 units per minute. Additional capabilities include heat sealing and overcapping.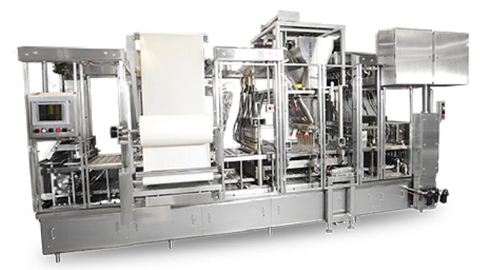 Sealing Foil
PDF Seal is a division of Modern dedicated to converting pre-die-cut foil lids for cups and trays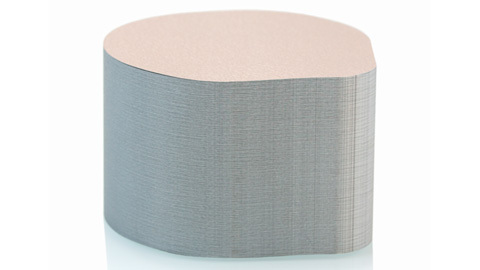 SLEEVING & LABELING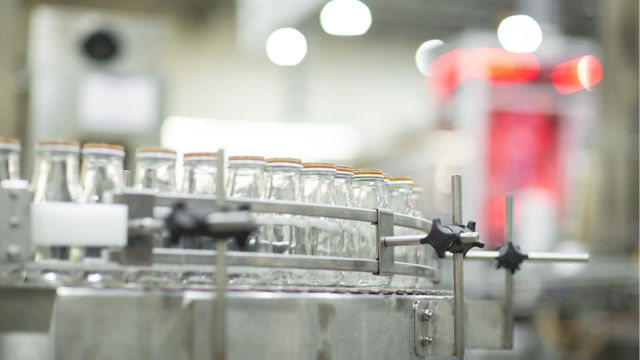 Today's beverage manufacturing spans a wide variety of sizes and shapes for water, wine, beer, spirits, soft drinks, and juices. CL&D provides flexographic and digital printing that exceeds printing material quality. P.E. Labellers is an industry leader known worldwide for advanced labeling capabilities and cutting-edge labeling technology. ID Technology's range of labeling, marking, and coding solutions enables you to achieve safe and reliable identification in a wide range of beverage industry environments.
NOTEWORTHY APPLICATIONS
Flexographic Printing
CL&D is a customer-focused market leader in the design and production of sustainable flexible packaging and sleeves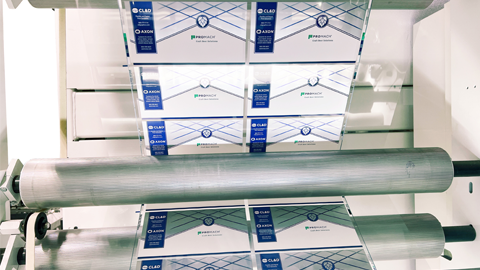 Pressure Sensitive Labelers
P.E. machines can apply paper, plastic or transparent adhesive labels, both partial body (front and back) and wrap-around.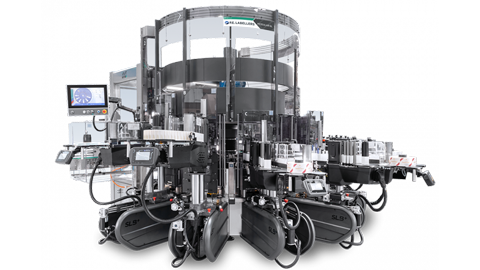 Roll-Fed Rotary Labeling
The Simpl-Cut is the revolutionary roll-fed rotary labeling machine for the application of wrap-around labels with hot melt or pre-glued labels.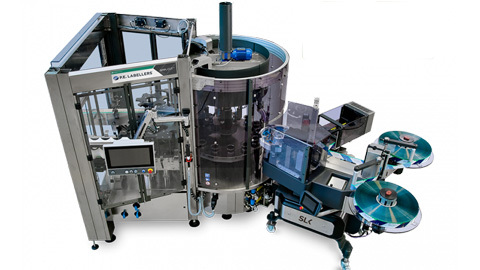 Cold Glue Pre-Cut Labelers
P.E. machines can apply pre-cut labels with cold glue technology. Paper solutions, for partial front and back or wrap-around applications on small containers can be used.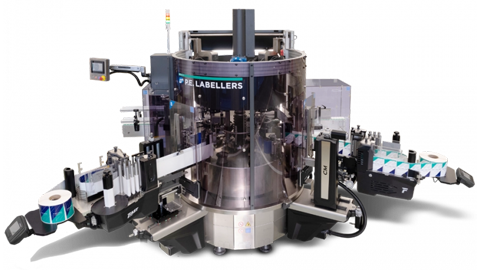 Shrink Sleeving
Industry-leading sleeving solution features dependable performance and unmatched flexibility.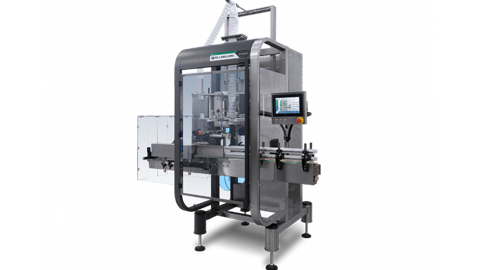 Coding and Marking
ID Technology offers state-of-the-art coding solutions for a wide range of product identification requirements.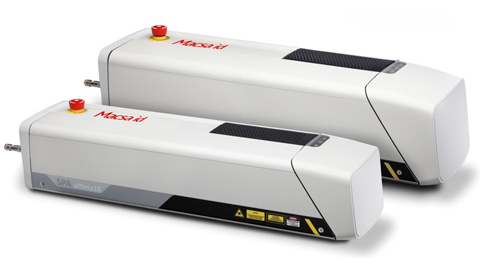 CARTONING, CASE PACKING, SHRINK BUNDLING, AND MULTIPACKING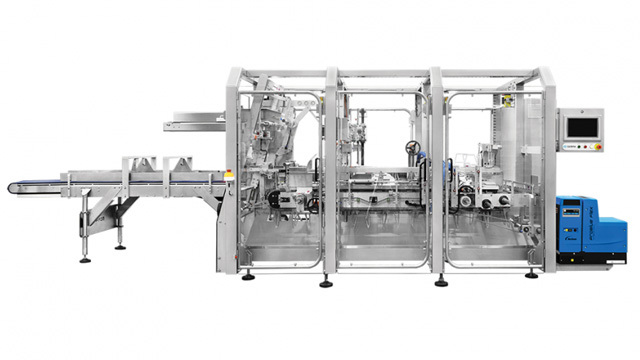 When your product is ready to be multi-packed, rely on ProMach for reliable solutions for the safe transfer and stand-out packaging for your product. ProMach product brands are leaders in the design of innovative, robust packaging equipment including, can handles, can handle applicators, and cartoners.
NOTEWORTHY APPLICATIONS
Biodegrable Can Handles
Grip-Pak ring carriers are certified as 100% biodegradable, making it easy to go green; rings are easily discarded with peace of mind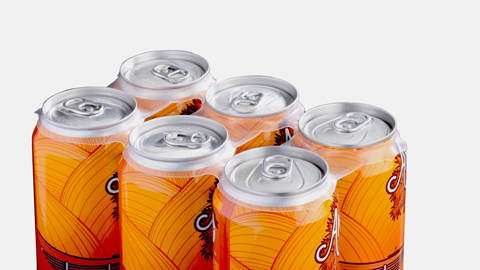 Beverage Carrier Applicator
This machine places sustainable paperboard beverage carriers on bottles or cans at high speeds.
Cartoning
The FM150 takes Serpa's proven intermittent motion technology uses it to accurately and efficiently fill and seal cartons of canned or bottled beverages.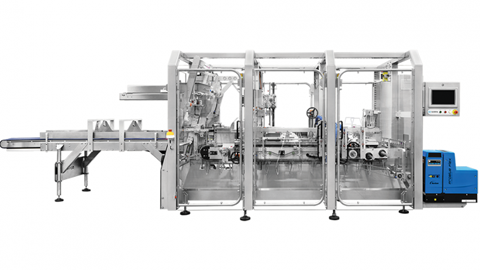 Shrink Wrapping
The Texwrap OVS Series Vertical Seal Systems are ideal for end-of-filling-line shrink packaging. Now products such as bottles, cans and jars can be wrapped while in the vertical position.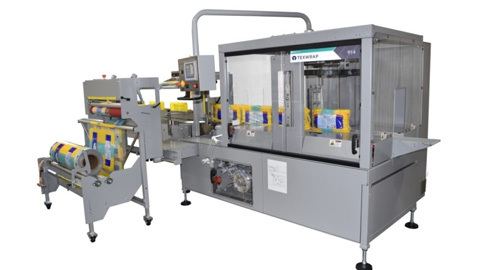 Shrink Bundling
Designed to handle a wide variety of packaged beverage products, the SRX uses a single roll of clear or printed film, with speeds up to 60 cycles per minute.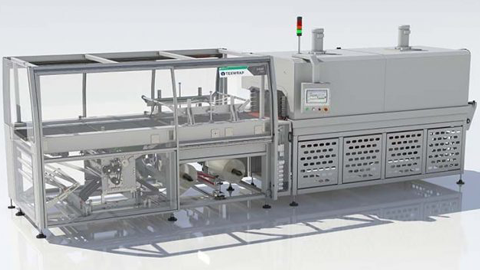 Case Packing
The XCP can run wrap-around cases and trays up to 70 cases per minute utilizing continuous motion. Designed to pack products like bottles, jars, canisters and cups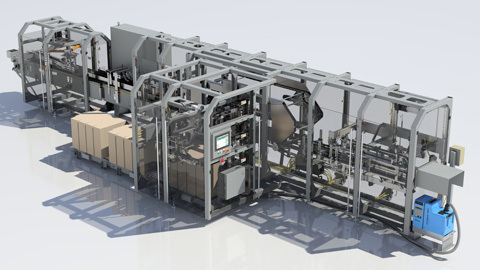 PALLETIZING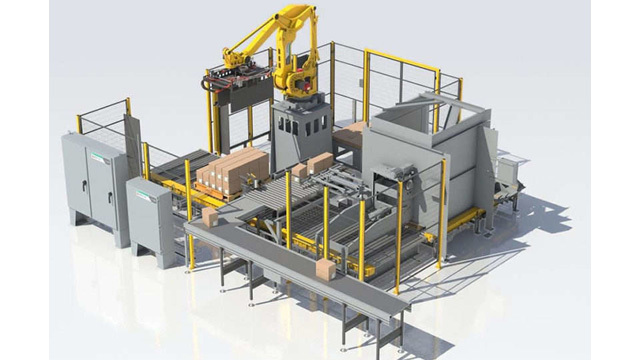 In the fast-paced world of beverage manufacturing, precision and speed are critical components to your packaging line success. Robotic palletizing is a versatile and reliable solution, that efficiently stack products, ensuring precise configurations tailored to ready-to-drink industry needs. Brenton and Quest excel in robotic palletizing and are known across the industry for advanced robotic technology. Brenton and Quest's solutions adapt to different bottle sizes and packaging, reducing downtime, minimizing damage, and boosting efficiency. Robotic palletizing is vital for seamless ready-to-drink production, optimizing processes and performance.
NOTEWORTHY APPLICATIONS
Palletizing
The RP1000 high-speed palletizing system accommodates mixed layer palletizing that is supported by multi-zoned vacuum, clamp style, or bag grippers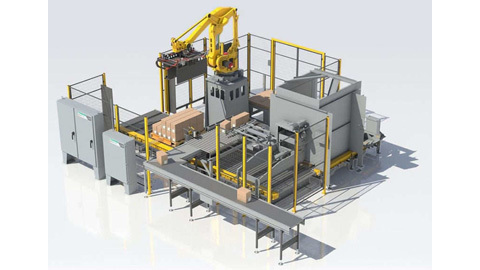 Bulk Palletizing
The MP1000 is designed for multiple palletizing applications and provides superior results for empty or full bulk items, bags, cans, bottles, or irregular shaped packs, including glass containers.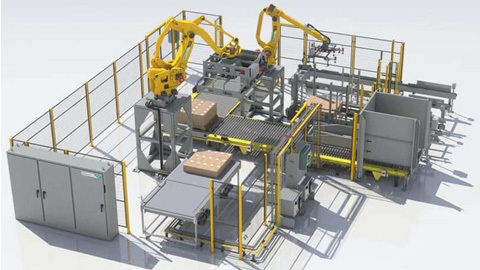 Boxed Bot
Quest palletizing solutions incorporate modular engineering for quality control and complete flexibility in machine design for distilled spirits applications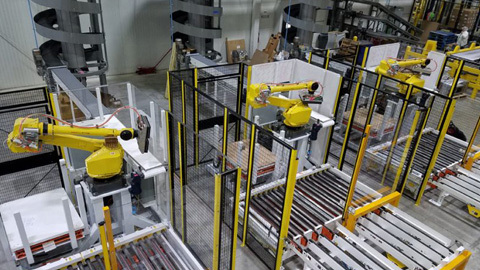 Systems and Integration
Zarpac specializes in creating turnkey packaging lines that are finely tuned for maximum OEE (Overall Equipment Effectiveness) availability. Coupled with product handling by Statera, our team possesses unparalleled expertise in the realm of packaging line engineering services. Our capabilities go beyond standard offerings, encompassing the design and construction of custom packaging equipment, tailored to meet your unique production needs. Partnering with Zarpac and Statera means tapping into a wealth of experience and innovation, ensuring a seamless integration of your dressings and sauces into the production line. This synergy sets new benchmarks in terms of efficiency, quality, and productivity, elevating your operations to unprecedented levels.
NOTEWORTHY APPLICATIONS
Production Line Integration
Zarpac supports customers with scope development, system design, single source supply, project management and site services, and line validation.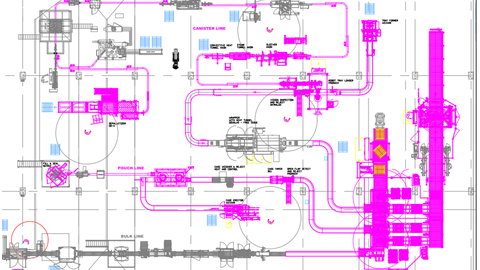 Product Conveying
Statera designs, manufactures, integrates, and installs conveyor systems for complete and partial packaging lines.